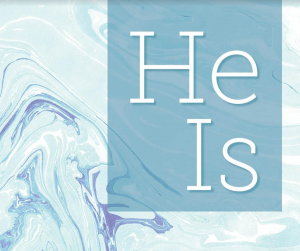 We stood on the mountainside together. Our Master, our Teacher, our Servant, our Friend, our Savior, our Life had summoned us for one last word.
He told us not to be afraid. The angels beside Him said that, too. But it's a scary thing to be left by Him again. He gave us a task which may turn out to be an impossible dream. But He has shown us that impossible is possible. Inconceivable is conceivable. Fear can be squelched. Truth cannot.
We watched Him disappear in a cloud, left with the promise of the angels that He would return. In the meantime, nothing can stop us from sharing His story, His teaching, His love.
How long will it take to "go into all the world and preach the gospel?" How many days, months, years, or lifetimes will go by before His followers will include some from every nation, tongue, and tribe?
He promised that we wouldn't have to take on such a daunting mission without His help. Actually, His very presence. So now we wait for the Comforter, His Spirit, to enable us.
What will happen then? Will the world be changed? Will we be changed? Will we all stay faithful to His task?